ESP 703 Rotary Forms Cutter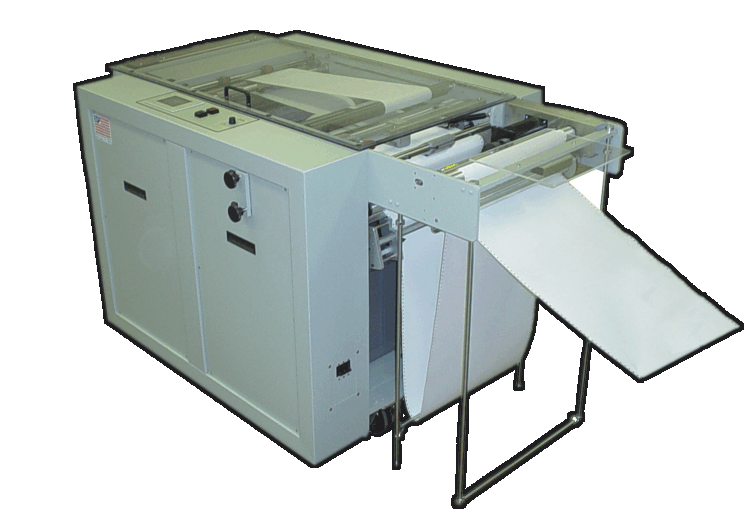 Designed to meet the demands of high-volume form processing. Rotary Cut design will give your facility the increased productivity that you've been looking for.
Video Samples

Servo-Driven Blade Control System, Microprocessor controlled rotary cut technology ensures fast, safe, clean accurate cuts..

Pinless and Pinfed Operation - Take advantage of paper cost savings by utilizing the pinless features available on today's continuous forms printers, and still have the ability to process all pinfed documents
Built-in Pinless Slit/Merge - Process pinfed or pinless two-up forms without additional equipment or floorspace.
Touch Screen User Interface - Job setup and changes are fast and easy with the integrated touch-screen operator panel.
On-line and Off-line Capabilities - The ESP703 can be used on-line with a continuous forms printer or off-line to feed a folder or inserter in your bindery department.
Custom Solutions - The ESP703 Rotary Form Cutter can be coupled with the ESP755 Job Offset Stacker to provide a precision cut-sheet solution to meet all print-on-demand (POD), statement processing, report generation, booklet making, and check processing needs.
Ultrasonic Loop Control automatically monitors and adjusts to printer speed.
Printer Interface Included
Mounted Wheels allow easy movement from one area to another.