ESP 460 Continuous Forms
Box Feeder/Splicer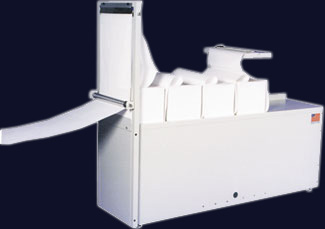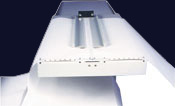 A low-cost solution for applications that require box form input. With an integrated splicing table, for easy forms splicing, this unit continuously feeds up to 7 packs of fan-folded paper without causing printer downtime.

Increases production up to 27%.
Can be used to feed any printer, cutter, burster, or labeler.
Maintenance free.
No printer adjustments are required.
Minimal operator training required.
Integrated splicing station is operator friendly.
Splicing station slides out of the way when not in use.
Requires no electricity.
Rugged construction.

The ESP400 is certified to American, Canadian, and European safety standards: